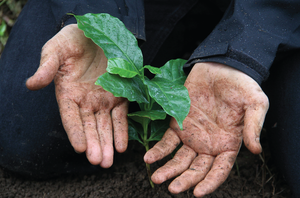 ONE FOOT IN THE FARM, ONE IN THE KITCHEN
FROM SEED TO CUP
Coperaco is a boutique coffee company located in NYC providing tailored coffee-solutions to chefs and F&B managers around the world. Coperaco designs full scale, custom coffee programs based on each client needs. In addition to delivering uniquely indulgent coffees, we aim for excellence through the beans we buy, the way we roast them with care and our exclusive post blending savoir-faire. We seek to build strong partnerships with our farmers and clients making them an important part of our journey.
We pledge "One foot in the farm and one hand in the kitchen".
★★★★★

"I work very hard to bake the same high quality products all around the world. It takes time, patience and a good team. I carefully select each ingredient, my recipes are innovative and inspired by my travels. Partnering with Coperaco is a choice, its a perfect synergy. "



ERIC KAYSER
COFFEE PROGRAMS
We can help create a custom coffee program to best suit your distinctive menu and patrons' tastes.

BAR SET UP
We can help place your equipment so your baristas have a fully functioning space primed for coffee perfection.
BOUTIQUE APPROACH
We help you find the right equipment, whether leasing or purchasing while applying our roaster discounts.
SERVICE 24/7
Our certified technical team does install, maintain & service your equipment 24/7.
TRAINING
We can help you find baristas and training your staff to craft the best cup of coffee.
CO-BRANDING
Interested in creating marketing synergy? We have co-branding opportunities.